Now available in paperback and for Kindle, Kobo, Google Play, iBooks and every other damned format.
Also available as a trade paperback!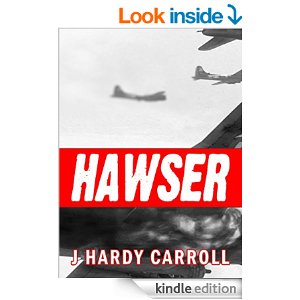 If war makes monsters of men, what will it do to a monster? Set in the dangerous early years of the Allied bombing campaign against Germany, Hawser brings the harrowing experiences of WWII aerial combat to thrilling life.
Vividly detailed, supremely accurate, gorgeously written.
Hawser packs a wallop no reader will ever forget.